Welcome to my website

This website is dedicated to my heartfelt battle against weapons and their nonselective use, which has led to massive civilian losses, the third of which are innocent children.

This site is of an informative nature, and it promotes the ban of cluster bombs and other such weapons. In this sense, I am hoping for your support.

In the contents of this site, through texts, galleries and video materials, you can learn more about my life, starting from my childhood, until my wounding by a cluster bomb, which at the same time denotes the beginning of my active participation in the global fight against the use of these weapons.














About me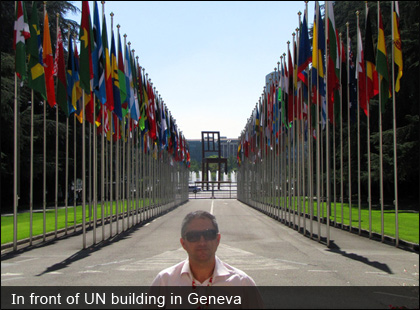 I was born to a modest family, in which education and reputation played an important role. I owe my upbringing and my honor to my diligent and hard-working parents and my older sister, who took care of me. When I was a little boy, I took up sports, especially two Eastern martial arts, judo and karate, in both of which I had achieved a high level of skill, the brown belt. Playing chess was also one of my past time activities. I entered a number of chess tournaments at an early age, and was fairly successful...